On September 25, 2018, a two-day biological hazards quarantine and inspection skills competition finished at NAU. The competition was organized to identify "top catchers" of biological hazards among the 40 participants who made it to the final. After theoretical examinations and intense skills competitions, Sun Minqin of Nantong Customs, Gao Yuan of Suzhou Customs and Hu Changsong of Taizhou Customs respectively won the first, second and third places. Zhang Jing of Wuxi Customs, Mao Keke of Yancheng Customs and Wan Jianchao of Zhangjiagang Customs respectively won the fourth, fifth and sixth places.
The competition is one of the 10 major professional skills competitions organized by Jiangsu province in 2018. It was also the first professional competition in biological hazards identification skills. After several rounds of competition, a total of 40 contestants from the province's 13 prefectural cities made it into the final.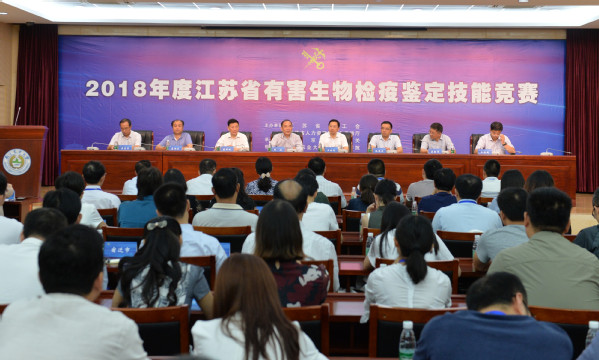 The final was composed of two modules: theoretical examination and operating skills evaluation. The theoretical module examined participants' knowledge of plant protection, forest protection, botany, plant quarantine and biological hazards identification. The skill evaluation module—which was sub-divided into two parts under three themes: insects, weeds and nematodes—measured their skills in practice.